Our servers are located in Sofia, Bulgaria
Our infrastructure is colocated in SDC, the most modern and advanced data center in Sofia, Bulgaria. Having a fault–tolerant, maintainable design and fully redundant infrastructure, the facility is carrier-neutral and guaranties high availability services.
Its track record speaks for itself: so far 100% availability of power supply. All the temperature, humidity, dust, uninterrupted power supply (UPS & generators), internet connectivity requirements are met. Every aspect of the data center systems is monitored 24/7.
Security: On-site physical guards with 24/7 CCTV surveillance and several access control points, rack cabinets are lockable individually.
SDC is a major cross-connect center having hundreds of providers & operator interconnecting. It is also the Bulgarian host of the Global Internet Exchange - NetIX.
Sofia Data Center (SDC) parameters
Security at SDC
For us, the datacenter security is a must and that's why our servers are located in SDC!
Facility
The SDC is one of the newest data centers in Europe, designed for a data center from the planning stage.
9 degrees of seismic resistance EMS
Power supply & AC
Тwo independent sources of electric power supply, each of them is able to cover 100% of the load, and a sophisticated AC cooling system.
72 h diesel generators backup
Redundant (N+1) free cooling AC
Fire & flood protection
The most modern and advanced fire and water detection and prevention installations.
Fire Detection System VESDA®
Fire Suppression Gas System IG55® and FM200®
Preventive maintenance procedure
Network Connectivity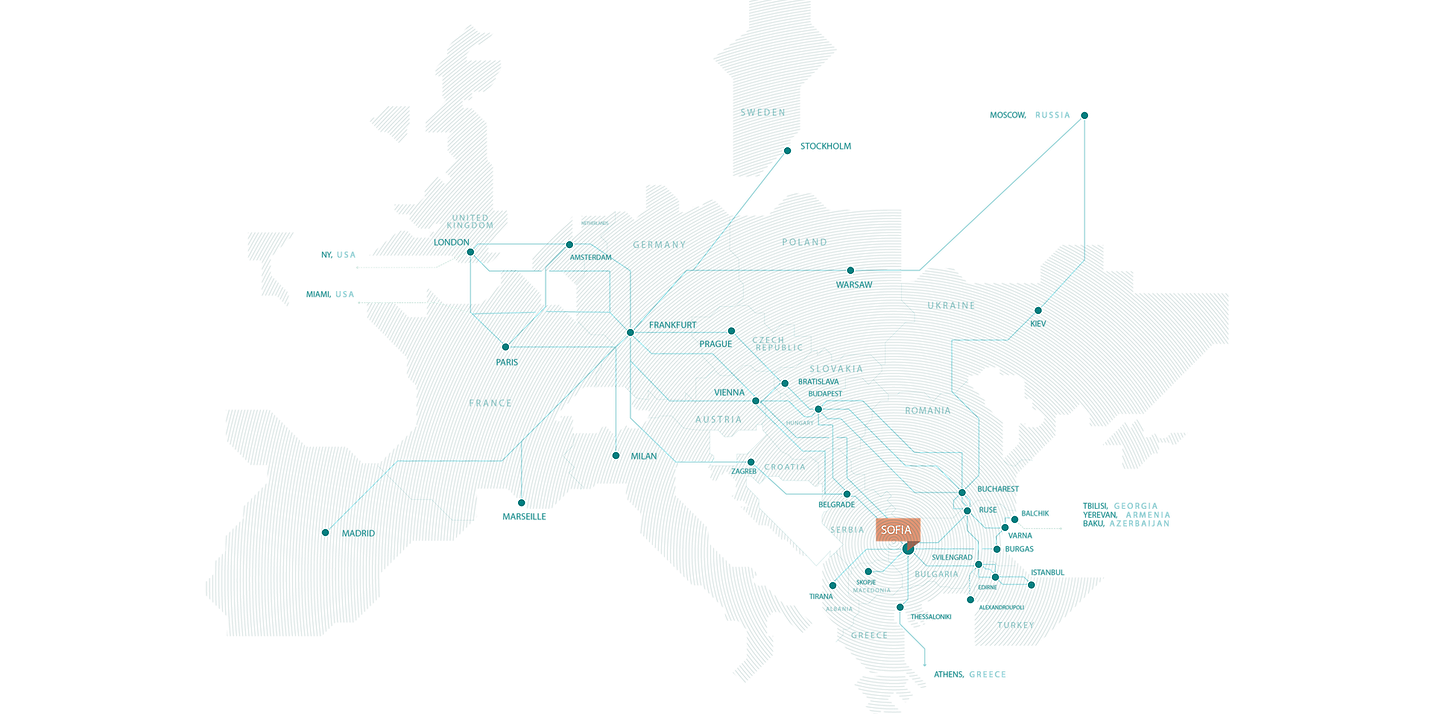 Sofia Data Center is a part of the largest Internet exchange points in Europe and it has direct connectivity to all neighboring regions and to all major internet service providers.
Three separate points of entry (POE) with diverse underground routes.
Redundant SMF fiber and Cat6E connection to our cabinets via separate routes.
2 meet-me rooms (MMR) & 2 independent cable entries from each MMR to our server racks.
Direct connection with Tier 1 operators both locally in SDC and globally in other PoPs - CenturyLink, GTT, Telecom Italia Sparkle, TATA Communications.