How to upgrade my service to a better plan?
It is easy to upgrade your service to a new plan via our client area. The upgrade will be applied automatically(within 10 minutes) except an upgrade for a VDS instance - in some cases, we have to migrate your dedicated instance to another node.
Getting started
Please sign in to your client area using the login button. Navigate to your services through the main menu.
Upgrade Shared Hosting account
Click on the Details button in the table.



The system will redirect you to the detail page of your shared hosting service. Click on the Upgrade tab.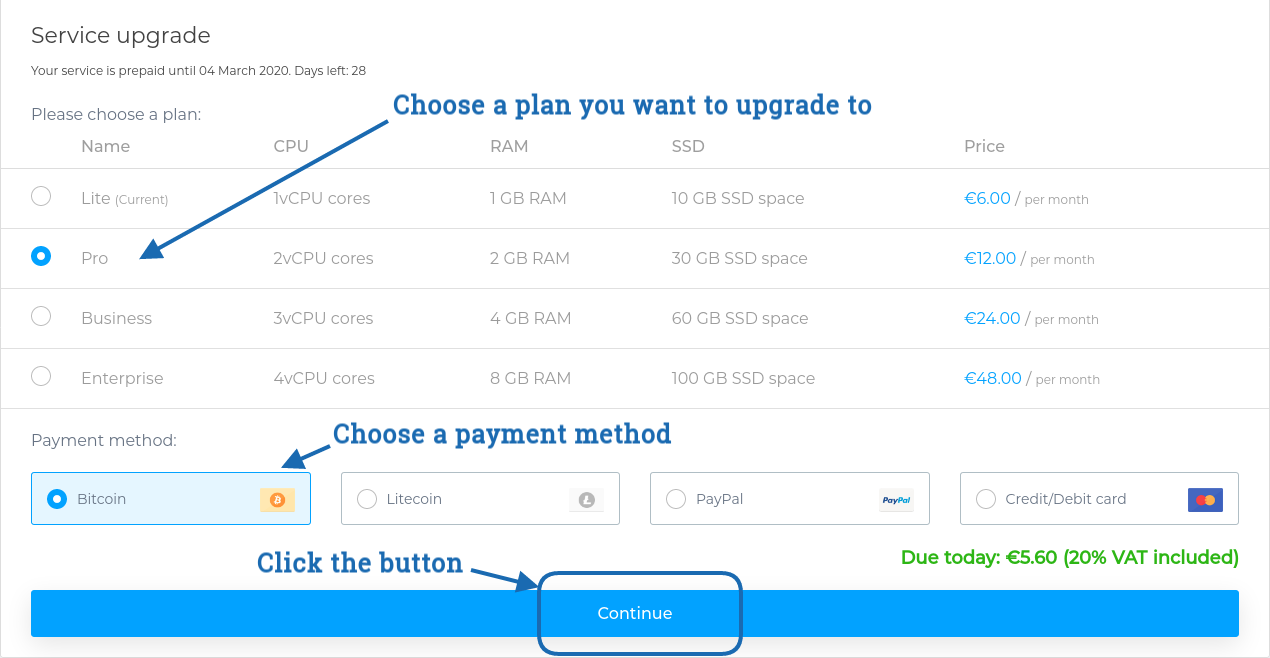 After you click the Continue button, an upgrade order will be created. When a payment is done, the order will be in Processing state. Within 5 minutes your shared hosting account will be automatically upgraded.
Upgrade VPS/VDS
Click on the Details button in the table.

On the newly opened page, click on the Upgrade tab. Choose the perfect plan for you, choose a payment method and click the button Continue.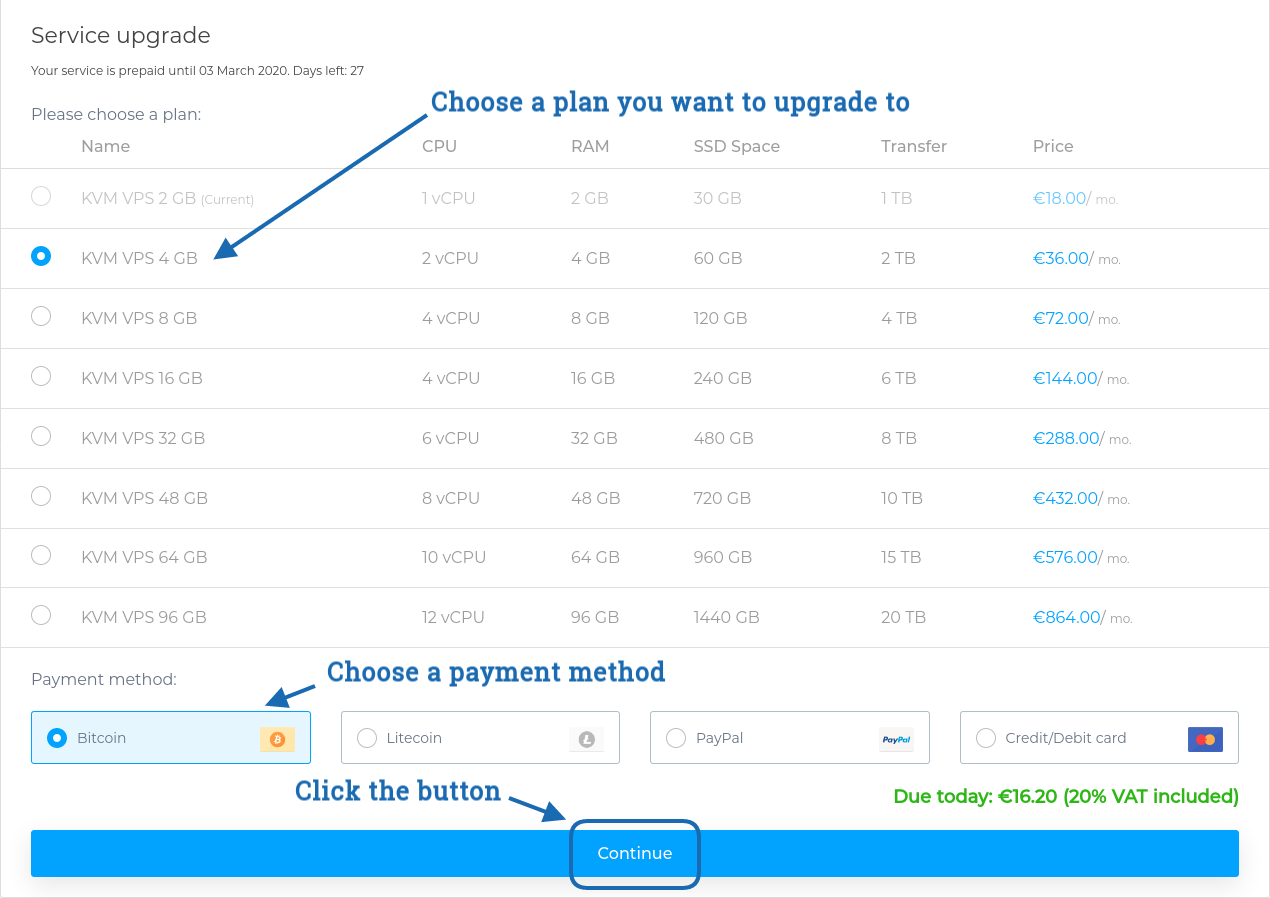 After the successful payment of the newly created upgrade order, your server will be upgraded within 5 minutes.
NOTICE: You need to reboot your KVM based server(KVM VPS and Dedicated Instance service) in order to apply the new plan parameters. A reboot for OpenVZ based VPSes is not required.
NOTICE: If you are trying to upgrade your Dedicated Instance and the upgrade is not completed within 5 minutes, we will have to migrate your Instance to a new node. We will contact you for additional information.
If your upgrade is not completed for any reason, please do not hesitate to contact us.