Announcing: Storage & Memory Optimized Hosting Plans
Today we are happy to introduce new plans for our VPS and VDS services! Here are the highlights:
New RAM, memory-optimized plans with 2x RAM compared to our traditional VDS plans (up to 256GB RAM)!
New storage plans with lots of disk space: 6x more NVMe space (up to 2.4TB)!
2x NVMe upgrade option for all VPS and VDS server plans!
New generation server platform with DDR5 RAM and 4th generation AMD EPYC Genoa CPU!
You can now get a virtual server with double the SSD capacity, making it the perfect option for your hosting needs!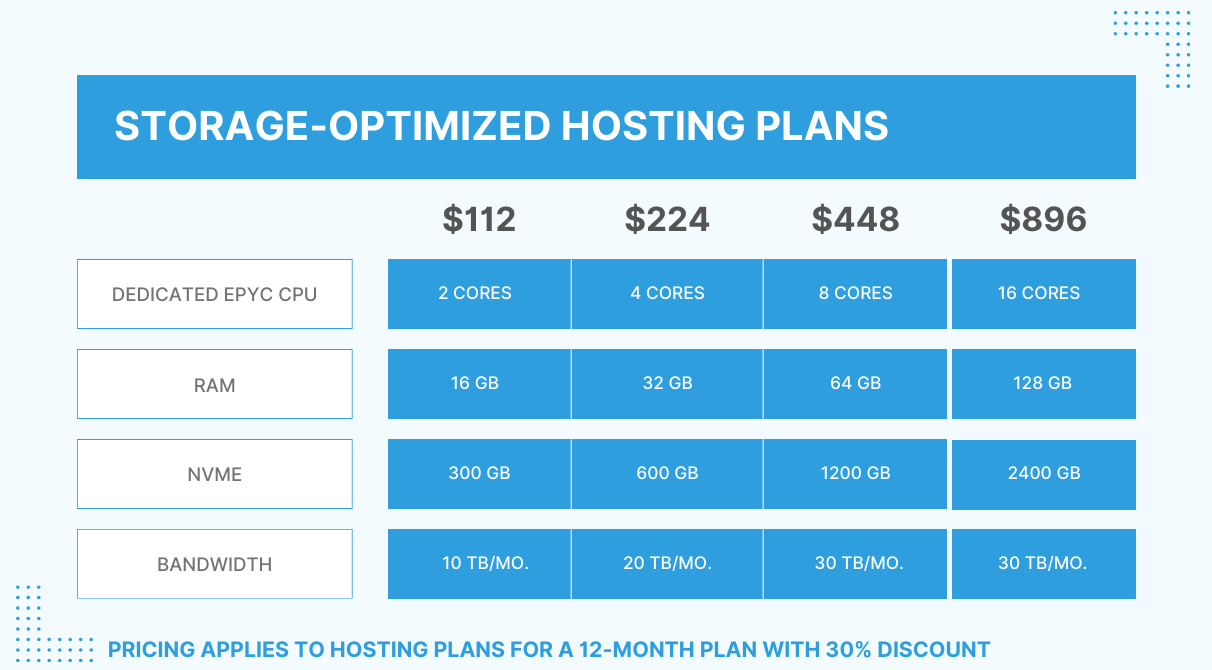 We have also added new hosting plans for our dedicated virtual servers based on double the RAM memory of our traditional VDS plans.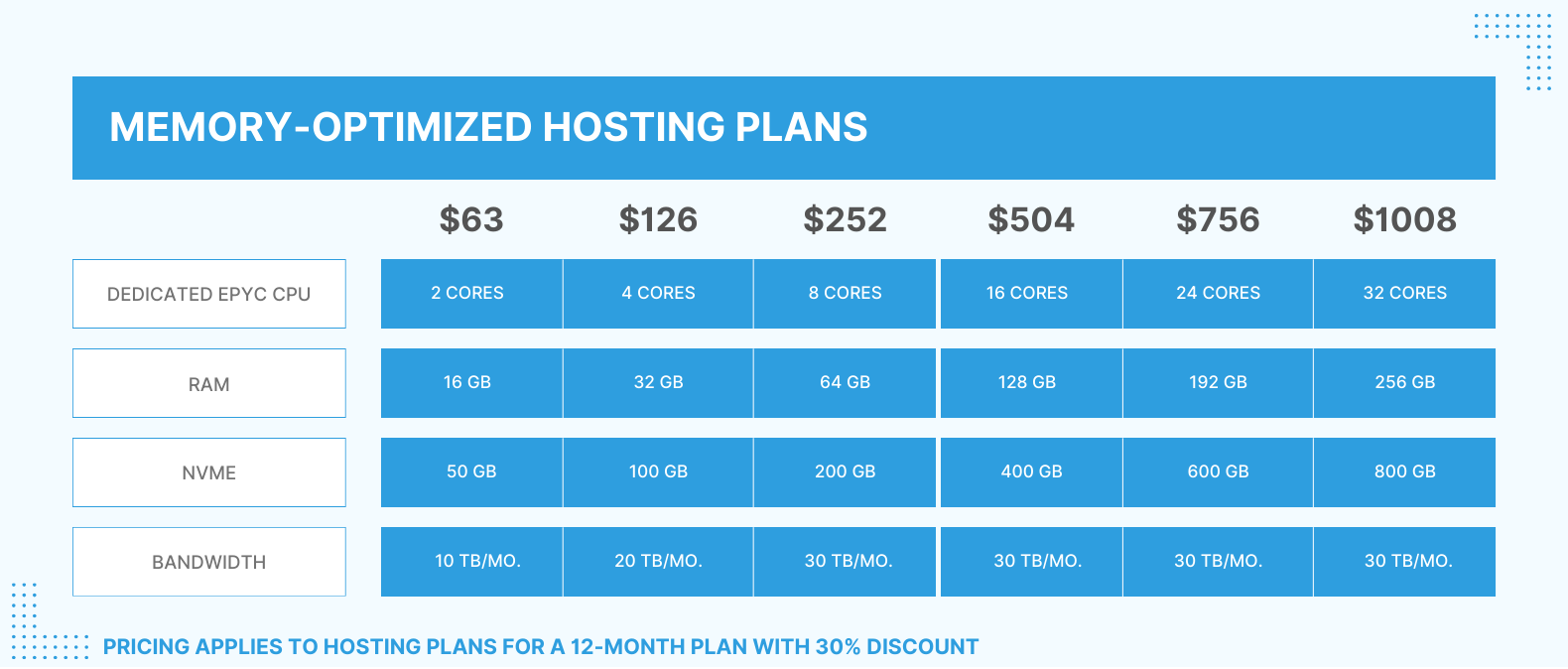 We've deployed new hardware, allowing you to take advantage of our new nodes, which utilize the new and powerful 4th generation Genoa AMD EPYC CPU and fast DDR5 memory (4800MHz) which you can use to take your server performance to the next level!
Benefits of having a server with extra storage and memory
A storage-optimized cloud server is a fantastic choice if you have a website or application that needs to have a lot of SSD room such as projects that utilize a lot of images. Examples of such platforms include e-commerce websites, portfolios as well as large business solutions that store customer data for later use when performing user analysis or making recommendations systems.
Such servers are also a great way to store backups of your website or app for a longer period of time. This can be helpful if you are going to be performing tests as well as more helpful in terms of security, allowing you to rollback to a previous version of your project if needed.
Our SSD-optimized cloud servers are also a great fit for those looking to create, store and analyze large quantities of data, which makes them an ideal option for machine learning as well as for enclosed company systems such as ERP or CRM solutions that collect and utilize a lot of information.
Another advantage of getting a hosting plan with extra storage and extra memory is better overall performance. Your server will be able to handle a lot of user requests and incoming traffic, which will result in faster load times and better user experience even for websites and applications with a lot of interactive elements and images.
Additionally, the improved UX metrics will also help your project or business perform better when it comes to the search engine results pages as they are considered as a few of the key factors when it comes to ranking pages on the Web.