How to download a full archive (backup) of my website?
All of our hosting plans include free daily backup of up to 14 days. However, we recommend downloading a full archive of your hosting account periodically. In this tutorial, we will show you how to do it.
Downloading a full archive (backup)
The first step is to log in to the cPanel of your hosting service. For that, go to mydomain.com/cpanel and enter your login details. Another way to log in to the cPanel is through the client area. You can enter the client area from here, then go to Services, choose the service which you would like to access, and click Details. Then, click the button Control panel on a page that has just been opened.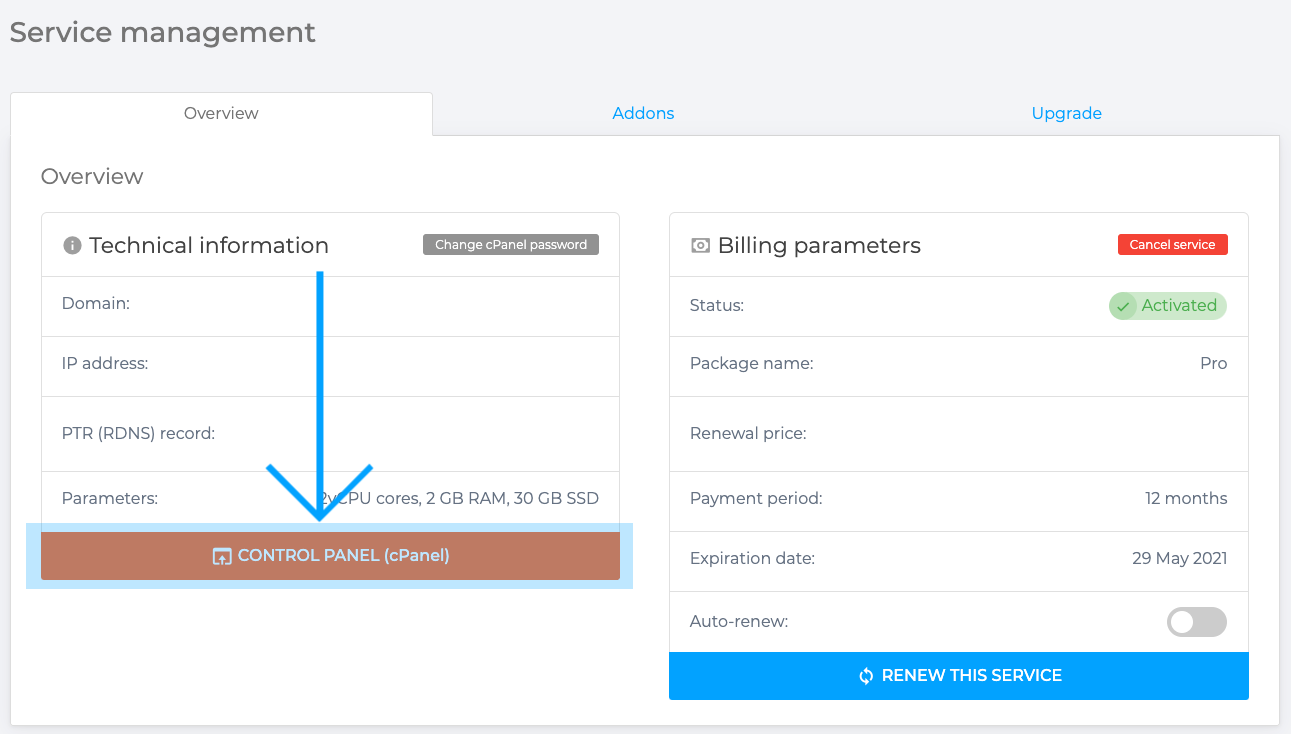 After a successful login, go to the tab Jetbackups and click on Full Account Backups.

You will see a list of all available backup archives. Choose an archive of the date, which you would like to download, and then click the button Generate Download.

Once you click the button, you will see a new window requesting a confirmation. Click Add to Download Queue. Once it's done, the process of retrieving your backup from our backup servers will start. It might take some time depending on the size of your archive.
You can monitor the process by going to the cPanel main page and the tab Jetbackups, and then clicking on Queue.

When the extraction is completed, you can download the archive from the same page. Just press Download and the process will start.

Generating an instant complete archive (backup)
Log in to the cPanel, then go to the tab Files and click Backup.
On the newly opened page, click Download a Full Account Backup. You will see something like the following image.
In the first dropdown menu, you can choose the destination of your backup. Possible options are:
local, in /home directory;
external server through FTP
SCP
Respectively, when selecting a remote backup archive, you will see the fields, where you need to enter data for the remote connection.
Important: Please, keep in mind that creating a backup archive will require approximately the same amount of disk space that you are currently using. The exact size cannot be determined due to the different compression ratios.
There is an option to get a notification when your archive is ready. We recommend you use this option in case this process takes much time.
That's all! If you have any questions regarding the backup tools, do not hesitate to contact us!