How to restore files, databases & emails via JetBackup in cPanel
It is no secret that backups are important when it comes to protecting your website and respectively - your business. This is why all of our shared hosting plans have an integrated daily backup feature so that you can easily restore anything from files and emails to the database up to a given moment in time.
In this tutorial, you are going to learn how to restore all of the aforementioned things and more by using JetBackup in your cPanel.
But before you can begin restoring anything, you will need to log into cPanel and then navigate to the JetBackup tab as illustrated below:

How to restore a file or a folder
If you want to restore a whole folder or a specific file, you can do so by clicking on the 'File backups' button. You will then see a table with alo of the available backup dates. All you need to do is to simply choose the archive from the date that you wish to restore the file or folder and then click on the 'File manager'.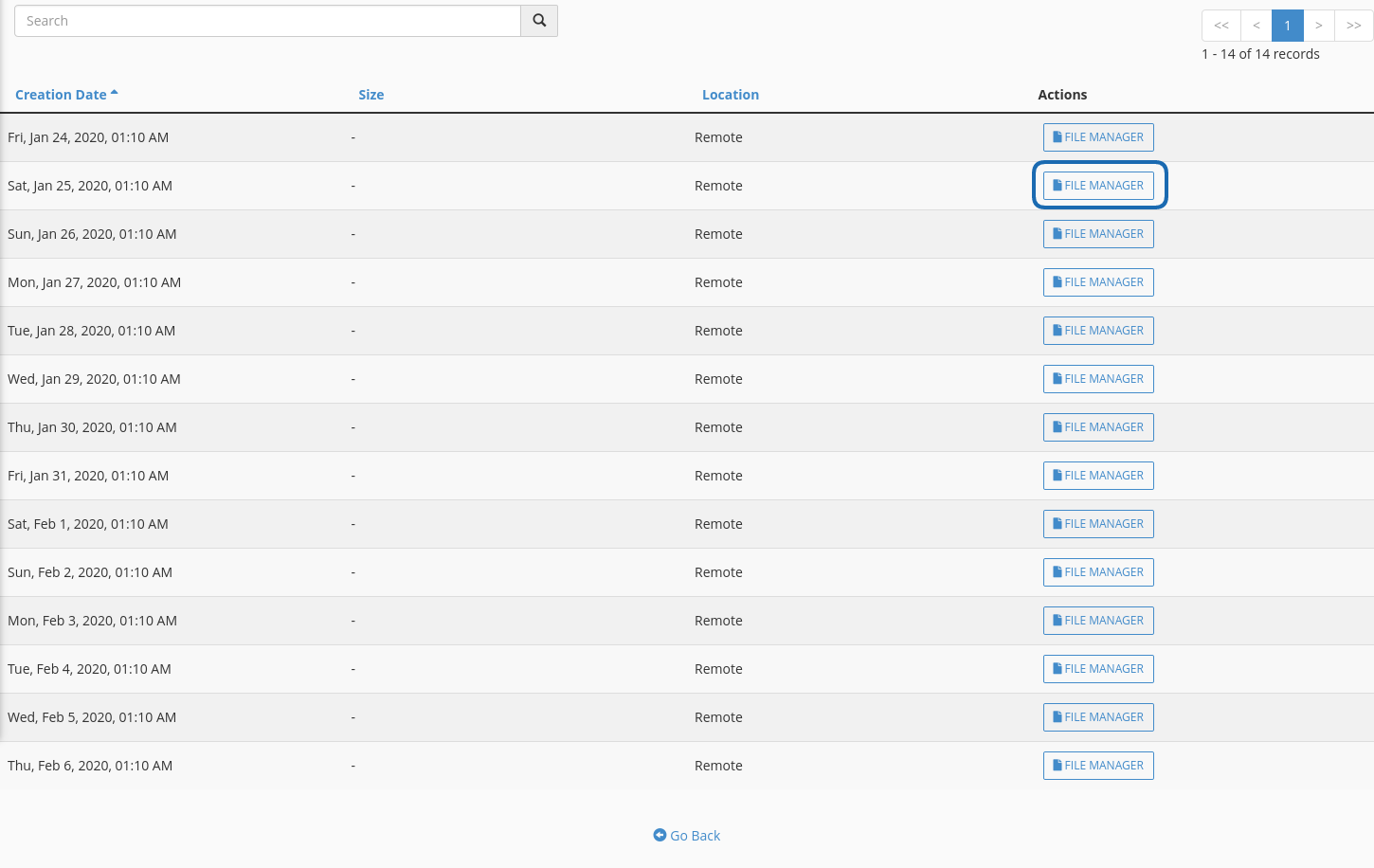 This will open up the file manager, which will contain the home directory for your shared hosting service. You can then choose an entire folder or select a folder to show all of its contents. You can also mark folders and files using the checkboxes next to them. To restore the selected items, simply click the 'Restore selected' button.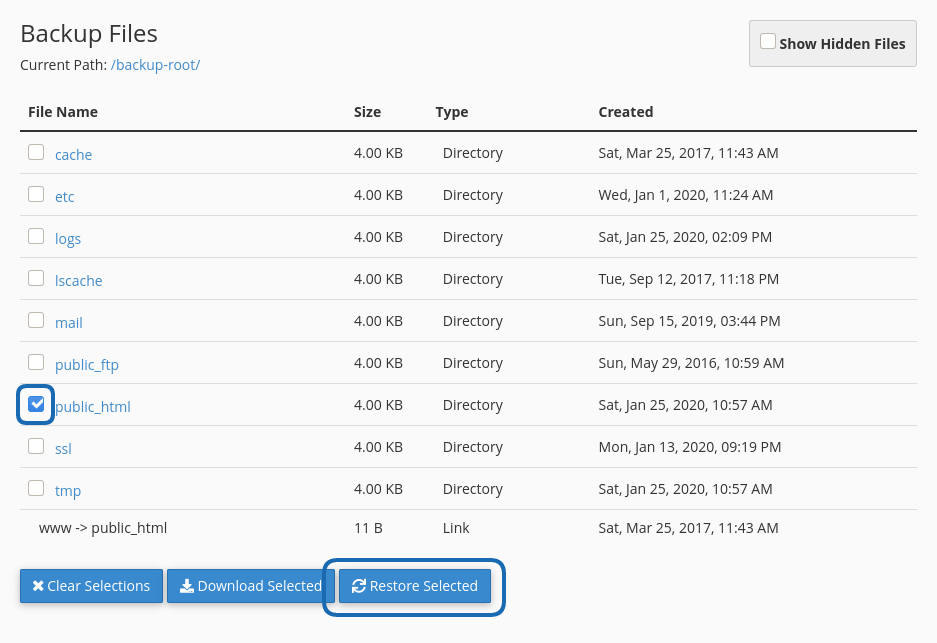 When you click the button, you will generate a restoration request, which will be saved and the process will begin. The time that the restoration will take varies depending on the amount of data that you want to restore - larger files and folders means that you will need to wait longer. You can also track the process by going to the 'Queue' section of the JetBackups tab.
How to restore a database
If you wish to restore your database, you can navigate to the 'Database Backups' section of your JetBackups tab. Once there, you will see a list with all of the available database archives that you can choose to restore. Simply select the one that you want to revert back to and click on the 'Restore' button:

Again, your request will be added to the 'Queue' and you will be able to monitor the progress in real time.
Restoring your entire cPanel account
JetBackups also has the option to restore your entire cPanel account including files, databases, emails, cron jobs, DNS zones and everything else from a given date. You can do this by going to the 'Full Backups' page and selecting the specific date that you wish to restore your account from. Once you have selected a date, click on 'Restore' and the process will begin. Again, you can monitor it by going to the 'Queue' section of JetBackups.
IMPORTANT: Everything on your account will be restored to your selected date including your password! You will also be logged out of your cPanel account until the restoration process is fully completed as your cPanel account will essentially be deleted and then restored using the backup that you have selected! If you have changed your password at a later date from that of the backup, make sure you log into your account using the old one.
The restoration can take up a significant amount of time depending on the amount of data that you have in your shared hosting account. If you encounter any issues, feel free to contact our support team!