With half the population of the planet on social media, it's no wonder why businesses and individuals who want to be seen as influencers must be posting regularly on each of the platforms their users are active in. Activity on social media is often seen as an essential trust metric, so you have to be posting on different social channels on a daily basis. This can be very time-consuming and exhausting.
The process can be eased with the auto-posting tools on the market which can save you a lot of time. You can choose which of the social media schedulers to use depending on which social media channels your company uses and the features you need. In the following lines, we will review some of the most popular scheduling tools on the market, the platforms they are connected with and the plans offered.
Those platforms allow teams to report their activities in one place, help with creating posts according to trending topics in your niche and many other cool functionalities which can make your process much faster, productive and more importantly - the content you share can be more successful.
HootSuite
Hootsuite is one of the most popular tools on the market. It is well known by marketers and this is no wonder because the platform has existed since 2008.
Hootsuite allows you to post on multiple social networks and also monitor how people are responding to your content. This social management system is so widespread that over 20% of the companies are relying on the tool for managing their social networks.
Depending on the needs and size of your business, the platform offers different plans with access to certain level features according to the plan you are subscribed for.
This platform offers integration for: Twitter, Facebook, Instagram, LinkedIn, Pinterest and YouTube but not only. There are several other networks that you can integrate through the app directory.
Here are the plans Hootsuite offers. The pricing starts at $19.

Buffer
Buffer is one of the best auto-posting tools on the market. It allows you to post on multiple channels and has diverse plans which are tailored to fit most people's searches. Another great thing about Buffer is that they offer you an analytical tool and Chrome extension which integrates seamlessly.
The platform provides you with marketing calendars where you can plan your future activities. The posts you schedule for each platform can be at custom times appropriate for the social media and the activity of your followers there. Buffer Analyse provides you with detailed reports about the performance of your content.
This platform offers integration for: Twitter, Facebook, Instagram, Pinterest, and LinkedIn and Shopify.
The prices for the subscription plans vary on the social channels connected and the extended features one may need.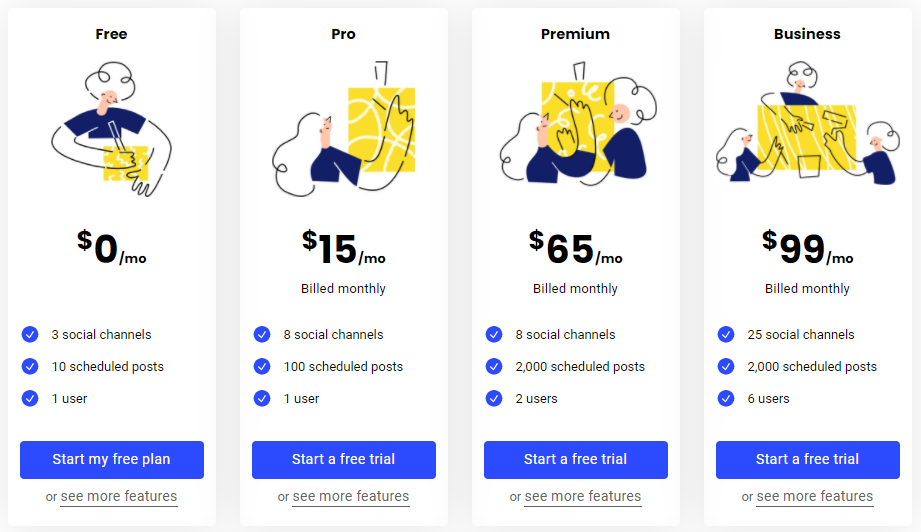 Later
Later is a really easy-to-use tool which offers you features that can make your life even easier. The platform allows you to synchronize your images directly with Dropbox and Google Drive. It also has an app for your mobile, so you can easily upload photos from your phone directly in Later which can be used when creating content to post. There is a drag and drop function for even easier scheduling in the calendar.
Another great thing about Later is the Visual Instagram Planner which allows you to design your Instagram feed which is a very popular feature of the platform.
This platform offers integration for: Facebook, Instagram, Pinterest, LinkedIn, Twitter.
There is a free plan for individuals and depending on how big is your team and how advanced features you need the prices are increasing.

Socinator
Socinatior is another easy-to-integrate tool for busy marketers. It allows integration for channels popular for bloggers such as Quora and Reddit which is a key difference between this particular platform and others that are not supporting those essential networks.
It allows you to follow, unfollow, auto downvote, subscribe and unsubscribe the communities or posts automatically.
This platform offers integration for: Instagram, Facebook, Twitter, Quora, LinkedIn, YouTube, Pinterest, Google+, Reddit, Tumblr Automation.
Prices start from just $9.96 to $69.95 depending on your needs.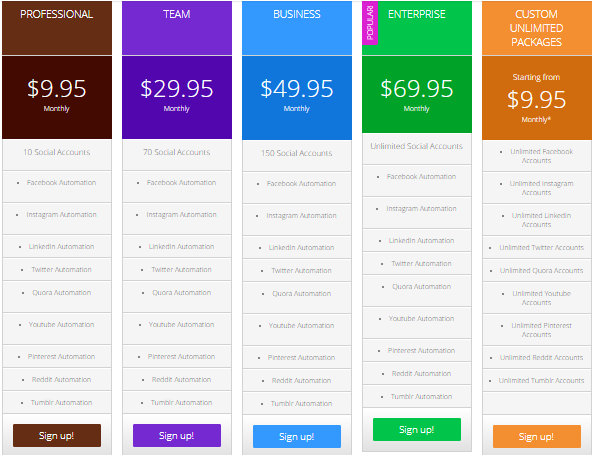 Crowdfire
This is another great posting tool that can help you handle your social media activities. It can help you grow your Tik Tok audience. At the moment, TikTok doesn't allow any third-party app to post on the platform, but with Crowdfire you can make sure you are posting regularly. The application sends reminders to post pre-saved content.
An essential feature of the platform is that it can discover topics and images which your followers will like based on trends in your niche.
Another smart feature is that it keeps a queue of content and schedules your posts to go out at the optimal time for your network if you don't prefer to schedule them yourself.
This platform offers integration for: Facebook, Instagram, Pinterest, LinkedIn, Twitter.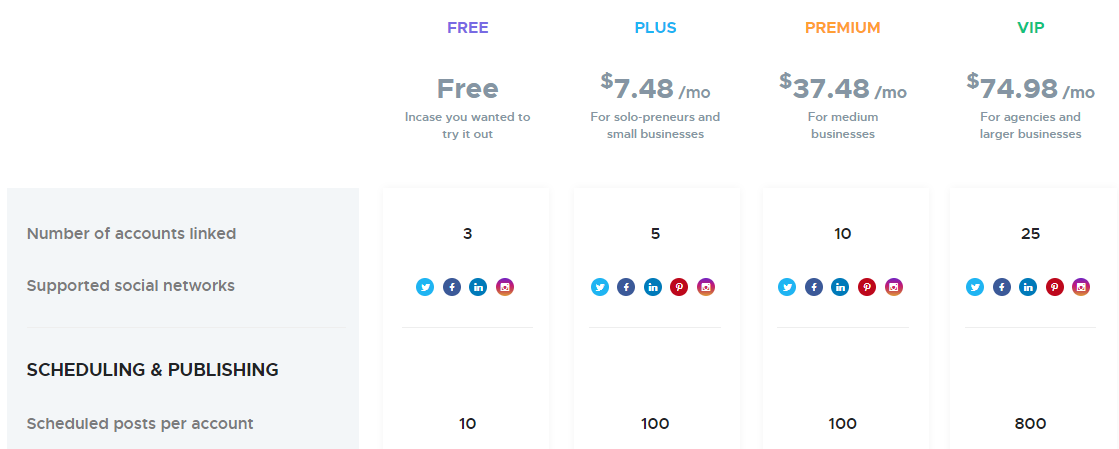 Conclusion
Choosing the right option won't be easy with so many platforms which offer you different features and compete between themselves. However, using such an auto-posting tool will definitely make your life easier and save you time that you can invest in creating better content without stressing too much around posting schedules and research of the best time or topic for your niche.
Share with us if you find this article helpful and which auto-posting social media management platform you like most!